Until people are given art, they simply will not know that it exists and art will remain confined to the spheres of the privileged who attend fancy exhibitions and high-priced shows in Lahore. This is the vision behind The Colony, a project by filmmaker Saad Sheikh and his business partner Salman Jehangir, due to be inaugurated in Lahore later this month.
The space for the pioneering project is as unique as the idea itself. The Colony will be based in the building that was constructed in 1933 and formerly called Sagar Theatre. It is best known for having housed the popular Plaza Cinema from 1985 to 2017. The cinema was closed down two years ago because of little or no audience, but is now reopening, converted back into a theatre, and houses The Colony.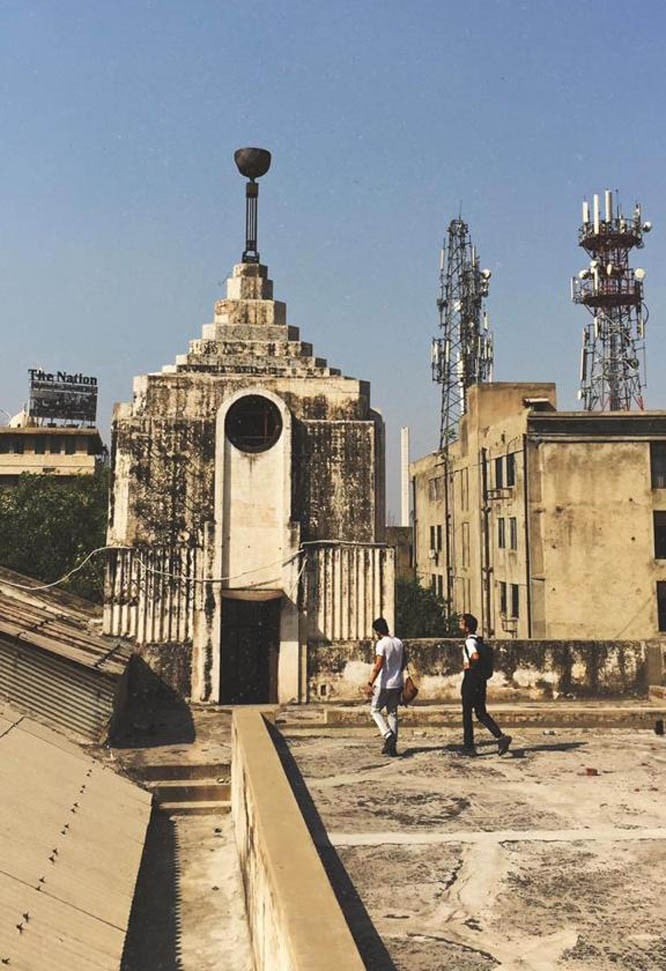 Founder Saad Sheikh told TNS that the particular space was envisaged as a creative hub where artists and performers could come together to demonstrate their skills, experiment, and train people through workshops and classes. The venue in the heart of Lahore also means that art will be available to ordinary people.
"It seems like an interesting place," said Muhammad Shaukat, who often plies his rickshaw along the Queens Road. He wondered what the construction work around the olden Plaza cinema was for, but also said he didn't know much about arts and had only seen dances in Lollywood and Bollywood movies.
For freelance photographer Ayesha Vellani, "It would be great to have an art space accessible to everyone, including those who walk in from the street.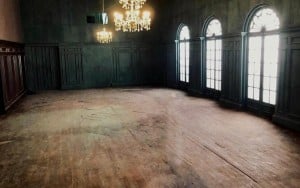 "At present, you see the same faces at art exhibitions again and again, and the exhibitions or performances take place at spaces that are essentially elitist," she said, adding that if homeless people could for example see an exhibition on people living on the streets, it would in a sense empower them or give them the feeling that they are being noticed."
Vellani believes that there is a sense of distance between art and ordinary people who do not really have access to it.
The founders say that Lahore has always been one of the biggest cities for art in South Asia. The works of Amrita Sher Gill, Shakir Ali, and Sadequain come to mind as well as the names of performing artists who brought theatre to life in the city. After the early 1980s, many of them vanished into oblivion under laws imposed by General Ziaul Haq. In recent years, there has been a rebirth of performing arts in the city, with amateur theatre groups, modern dance groups, and bands performing at little, big venues. These are, however, mainly restricted to the elite and those who can pay money for classes or as members of the audience.
The Colony hopes to change that. It wishes to revive and modernise the spirit of Lahore as "a crucial point in South Asia" for arts, and offer space for dance, theatre, and karaoke nights, poetry recitations and standup to "give people somewhere to go on a weekend apart from just eating food," in the words of Sheikh.
They also plan to introduce new genres each month to help promote and train people in the arts.
The venue was chosen after a reconnaissance of at least 20 sites across the city, amidst the pounding traffic and hubbub of the area, located adjacent to the busy Mall Road and the Punjab Assembly. "The venue will offer new vitality to the city and bring it on par with other urban centres around the world which offer spaces for arts of all kinds to be explored and integrated into the lives of people."
As such, The Colony meets an immensely important need, when we require activities for people which can help them discover their creative talents and also take them away from the culture of violence and intolerance that we have built.
"It's really important to create more art spaces," said Nausheen Saeed, Associate Professor at the National College of Arts. "At the moment there are only one or two galleries which are active and running consistently."
Saeed also said spaces other than galleries were sometimes necessary for art to grow, and such casual spaces could help make art more accessible to all.